Explosive Ordnance Disposal requires specialized tools that are designed with safety and functionality in mind. Whether you work in military or law enforcement EOD you understand the importance of having the right tools at the right time. That's why Belkom Solution offers EOD equipment that Bomb squads and military agencies can rely on in the most demanding situations.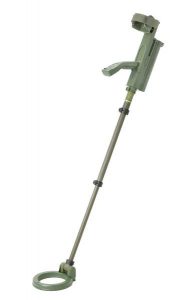 Whether you're looking to build your own EOD tool kit, or find one already assembled for you, we can help you find all the EOD tools you'll need. We even carry EOD apparel and accessories to ensure you are properly outfitted for the job. No matter what EOD supplies you're looking for, we specialize in military EOD equipment that is built to last.
Shop our entire selection of EOD equipment and accessories to find the best in blasting and EOD tools available online. Not sure about one of our products? Contact us. Our knowledgeable staff will gladly answer your questions and help you find the right tools for the job.