Belkom provides high quality spares, components and assemblies for every made military vehicle from the 1940s to the present.  We provide kits to improve the performance and increase the capabilities of a wide variety of military wheeled and tracked vehicles.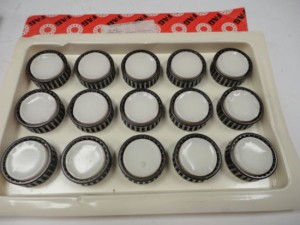 It starts with prompt attention to your Requests for Quotation (RFQ).  Upon receipt of your requirements, our staff goes to work identifying all items using our advanced database system and our extended library of technical manuals and drawings.
Your needs are then analyzed and checked against our inventory and other sources of supply.
In the events the spare parts you need are no longer in inventory or being supplied by the Original Equipment Manufacturer (OEM), we have the capability of newly manufacturing them to the original specifications, or of making modifications required for your specific applications.
Competitive pricing is the next step.  Our quotations are based on the best price available.