RAPID DEPLOYMENT SYSTEM
FOR
BORDER CONTROL COMMUNICATION SYSTEM
AND
DESARSTER MANAGEMENT OPERATIONS
What is DARVIN
> It is a highly encrypted and man portable video communication system.
> A communication unit which can be temporarily attached to a vehicle and             transformed back into a portable man pack system easily.
> A temporary stationery system for surveillance and reconnaissance  which can be assembled and disassembled within minutes.
> It can work as a standalone communication system or integrated into any communication infra structure.
REALTIME COMMUNICATION SYSTEM
If you need and infrastructure independent video, voice and data communication then answer is DARVIN
SECURE COMMUNICATION
If you need a highly encrypted system then DARVIN can protect your communication
READY FOR SPECIAL DEVICES
If you need a solution which can be combined with other special devices like endoscope, thermal cameras, gas sensors and many more then answer is DARVIN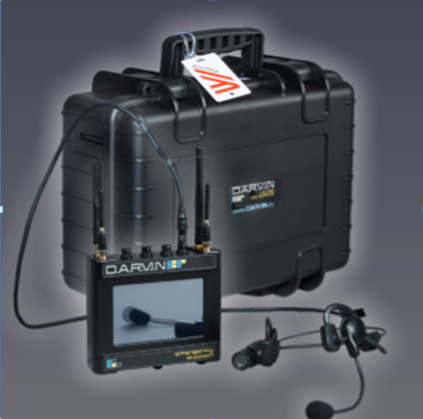 PORTABLE AND READY TO USE
If you need a mobile solution to establish connection anywhere in the world the DARVIN will assist,
EASY TO USE
If you need a system to simplify complex communication scenario which can be used in a fast and efficient way DARVIN will be ready to use.
COMPLETE VISUAL PVREVIEW
Both the command center and task force in the field can use a combination of multiple DARVIN units at the same time to get a panoramic view of the observed area.